The New York Times wrote that "She ushered in the new age of freer, franker talk about sex on radio and television—and was endlessly parodied for her limitless enthusiasm and for having an accent only a psychologist could have." Today, she circles the globe on the Web at drruth.com and with her column, Ask Dr. Ruth.
She is the author of thirty-five books, and counting.
Dr. Ruth K. Westheimer

BOOKS
BY THE
AUTHOR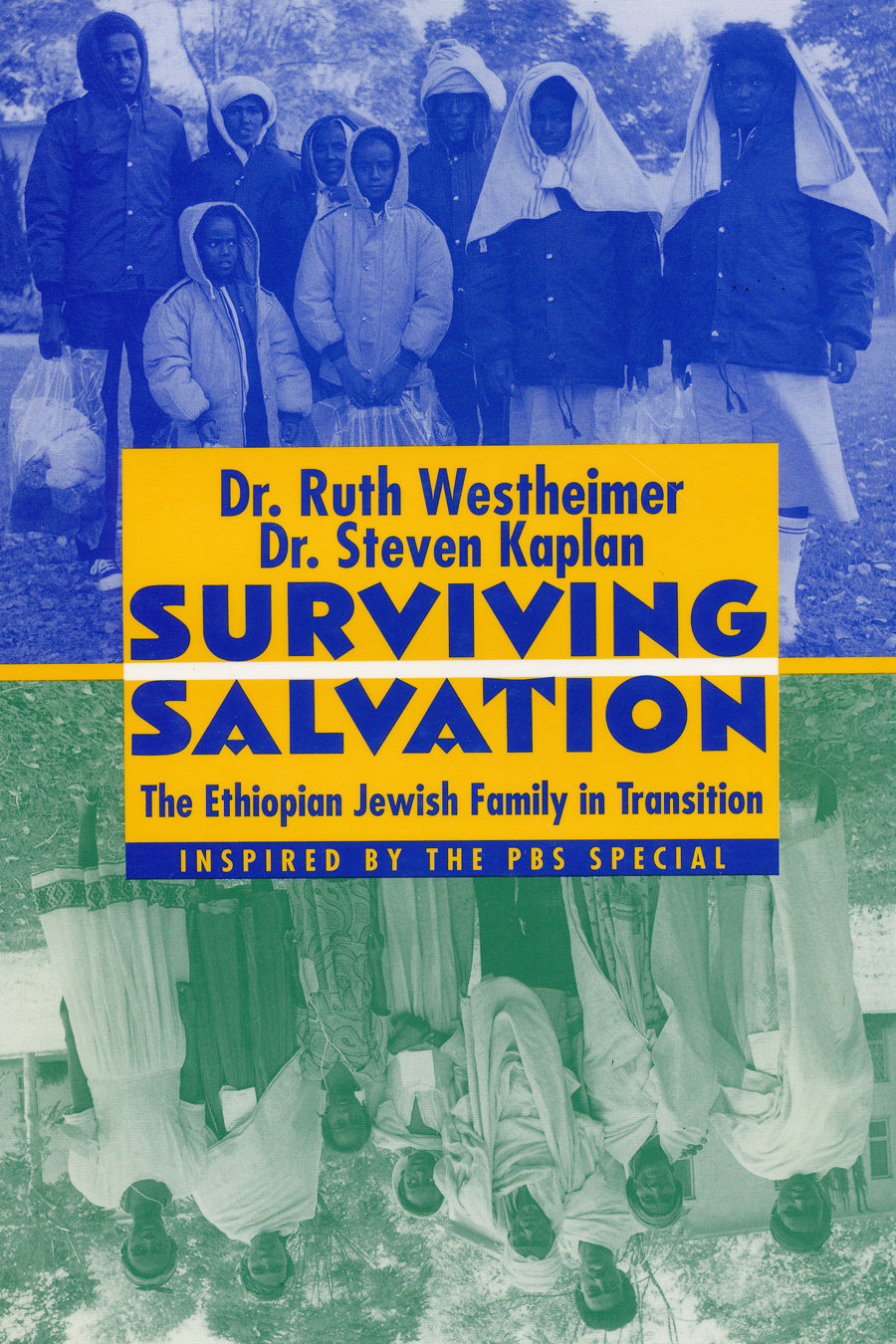 Surviving Salvation On May 25, 1991, a Boeing 747 packed with over 1,000 Ethiopians left the besieged capital of Addis Ababa for Ben Gurion Airport near Tel Aviv. In the next 36 hours, 13,000 more Ethiopians were to depart for Israel in what became known as Operation Solomon. After generations of praying and years of diplomatic wrangling, Ethiopia's Jews were at last going to the Promised Land.
In the following 12 years, 40,000 Ethiopian Jews left their native land and emigrated to Israel. Rarely in human history has an entire community been transplanted in such a short period from one civilization to another.
This is not a book about the journey of the Ethiopian Jews; rather, it is a chronicle of their experiences once they reached their destination.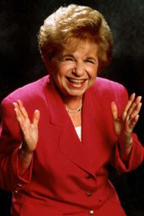 Dr. Ruth Westheimer is a psychosexual therapist who pioneered speaking frankly about sexual matters on radio with her program, Sexually Speaking.   It began in September of 1980 as a fifteen minute, taped show that aired Sundays after midnight on WYNY-FM (NBC) in New York. One year later it became a live, one-hour show airing at 10 p.m. on which she answered call-in questions from listeners.
Dr. Westheimer's expertise has since included television, books, newspapers, games, home video, computer software and her own website, www.drruth.com. Segments from her shows can now be seen on her You Tube channel, www.youtube.com/drruth.  She is on Twitter at AskDrRuth.
Born in Germany in 1928, Dr. Westheimer was sent to a children's home in Switzerland at the age of ten which became an orphanage for most of the German Jewish students who'd been sent there to escape the Holocaust.  At 17 she went to Israel where she fought for that country's independence as a member of the Haganah, the Jewish freedom fighters.  She then moved to Paris where she studied at the Sorbonne and taught kindergarten.  She immigrated to the U.S. in 1956 where she obtained her Masters Degree in Sociology from the Graduate Faculty of the New School of Social Research.  In 1970, she received  a Doctorate of Education (Ed.D.) in the Interdisciplinary Study of the Family from Columbia University Teacher's College.
She worked for Planned Parenthood for a time and it was that experience that prompted her to further her education in human sexuality by studying under Dr. Helen Singer Kaplan at New York Hospital-Cornell University Medical Center.  She later participated in the program for five years as an Adjunct Associate Professor.  She has also taught at Lehman College, Brooklyn College, Adelphi University, Columbia University and West Point.
Currently Dr. Westheimer is an Adjunct  Professor at N.Y.U. and an Associate Fellow of Calhoun College at Yale University, and a Fellow of Butler College at Princeton University. She is a fellow of the New York Academy of Medicine and in addition to having her own private practice, she frequently lectures at universities across the country and has twice been named "College Lecturer of the Year."
She is currently serving as the Honorary President of the Council on Sexuality and Aging at the National Sexuality Resource Center. The National Mother's Day Committee has honored Dr. Ruth as "Mother Of The Year", she received a Liberty Medal from the City of New York and the Israel Cultural Award from Israel Bonds.
Dr. Westheimer has two children, four grandchildren and resides in New York City.