"Hilarious, informative, reads like fiction, based on fact… The newspaper publishers, reporters, prostitutes and corrupt politicians. Read about all of them. You won't be able to put it down! " —Harry S. Pariser, Amazon.com book review

Charles Adams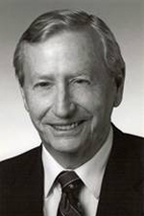 Charles F. Adams, a twenty-year resident of San Francisco, is chairman of the Wajim Corporation and president of Adams Enterprises.  He spent his career in international marketing and was president and chief operating officer of D'Arcy, MacManus and Masius, Inc., one of the world's largest advertising agencies.
He is also a former owner and general partner of the Pittsburgh Penguins of the National Hockey League, and has chaired a number of charitable and civic organizations through the years.
Adams has also written seven plays, all of which have been produced and performed in San Francisco.  He is also the editor and publisher-coordinator of "An Ace and His Angel," the war memoir of Herbert ("Stub") Hatch, a World War II fighter pilot ace.
Mr. Adams' accomplishments are cited in his entry in "Who's Who In The World."  He is an accomplished and respected orator, having given dozens of speeches before a wide variety of distinguished audiences world-wide.  He has authored seven books.