Praise for the
New York Times
bestseller
Matador
:
"An authentic and enormously exciting novel."
—
The New York Times
"My favorite novel of the year."
—John Steinbeck

Barnaby Conrad


BOOKS
BY
CONRAD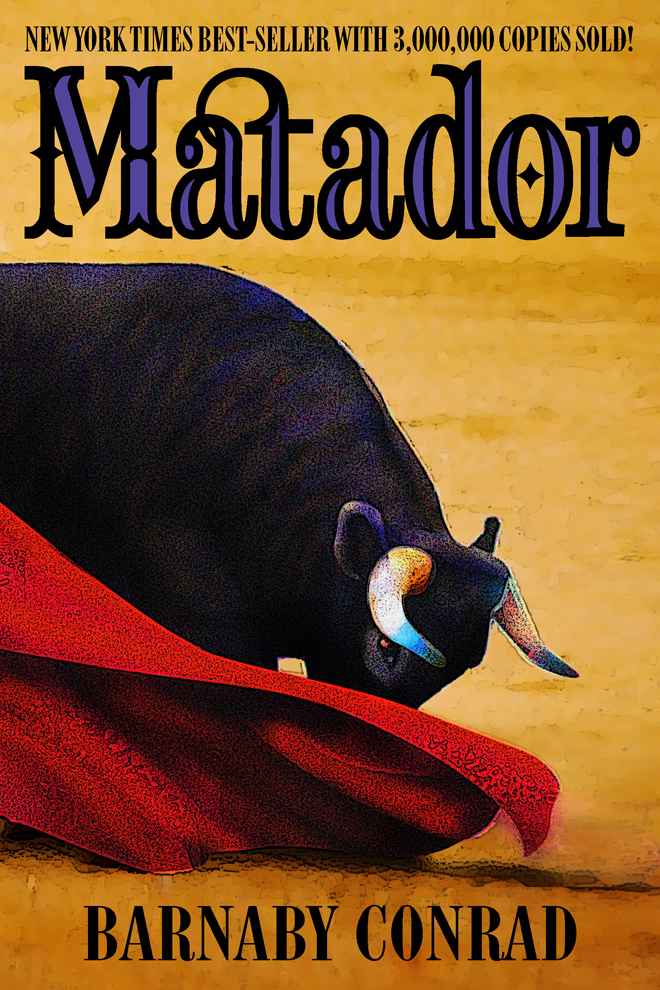 Matador: It is the morning of Pacote's last fight, the finale of a great career. The city of Sevilla waits, heavy with anticipation. But Pacote finds he is afraid, and fears disgrace in the ring. Time, once his friend, now presses him on to the moment when the gate opens and the first bull enters the ring.
"Conrad, himself a veteran of the bullring, knows the sport even better than Hemingway. And he writes about it magnificently…a tale of high courage, throbbing with excitement." —Book of the Month Club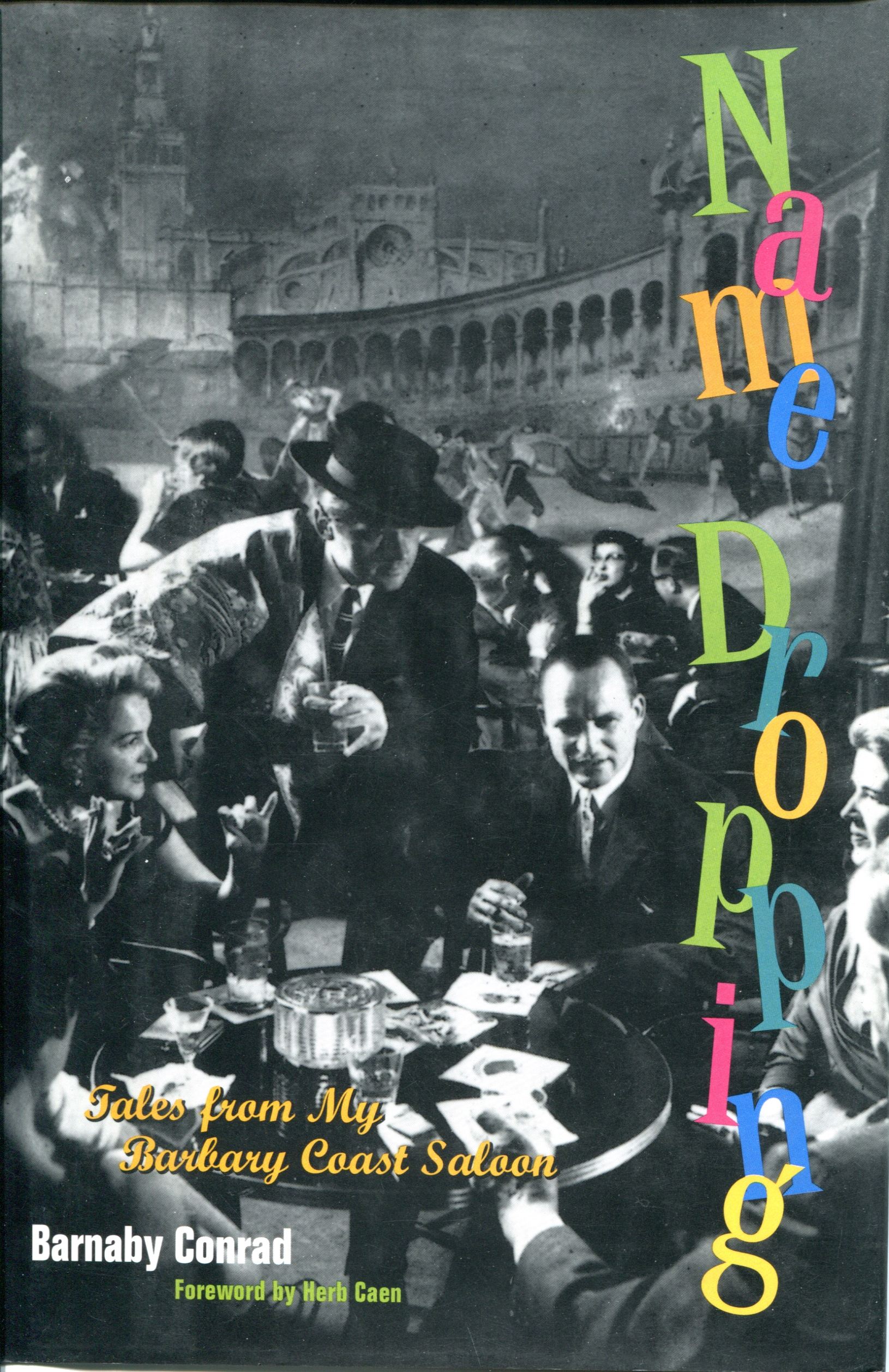 Name Dropping: In Name Dropping, renowned raconteur and New York Times best-selling author Barnaby Conrad tells the story of his San Francisco nightclub, the beloved El Matador, named and decorated in honor of his international bestseller Matador.
For ten years, El Matador glittered with stars like Frank Sinatra, Judy Garland, Duke Wellington, Marilyn Monroe, Ava Gardner, Lenny Bruce, Lucille Ball, Art Tatum, Eva Gabor, George Shearing, Bing Crosby, William f. Buckley Jr., Alex Haley, Robert Mitchum, Andre Previn, John Steinbeck, and Jack Kerouac.
This was where entertainers came to be entertained, leaving their priceless doodles and boozily enigmatic epigrams in the guest book—and a captivating trail of exploits and gossip all noted and recalled in this book.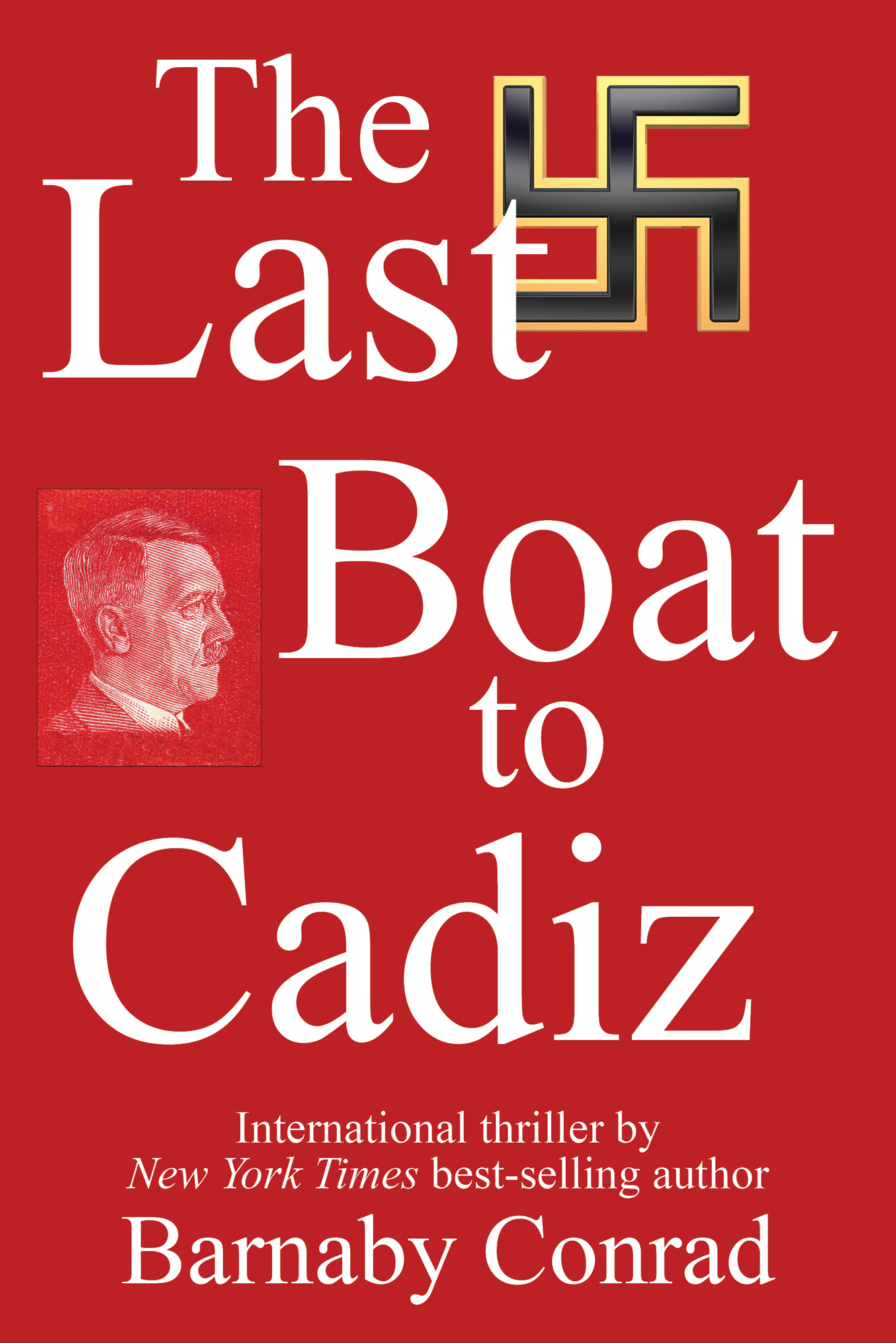 Last Boat to Cadiz: Europe, 1945: Hitler is Dead.
Amid the chaos a man like no other makes his way south through France and into Spain. No one will stand in his way and live. Only idealistic young Wilson Tripp, American Vice Consul in the city of Seville, stands to discover the man's true identity and the stunning threat he poses. That is, if Wilson Tripp can survive…
"An authentic and enormously exciting novel."
—New York Times
"I Wish I had written this book—Ole!"
—Ray Bradbury.
Barnaby Conrad (March 27, 1922 – February 12, 2013) was an American artist and author.
Born in San Francisco, California, Conrad graduated from Taft School in Watertown, Connecticut. He attended the University of North Carolina, where he was captain of the freshman boxing team. He also studied painting at the University of Mexico, where he also became interested in bullfighting. After being injured in the bullring, he returned to college and graduated from Yale University in 1943.
Conrad was American Vice Consul to Seville, Málaga, and Barcelona from 1943 to 1946. While in Spain, he studied bullfighting with Juan Belmonte, Manolete, and Carlos Arruza. In 1945 he appeared on the same program with Belmonte and was awarded the ears of the bull. He is the only American male to have fought in Spain, Mexico and Peru.
In 1947, he worked as secretary to famed novelist Sinclair Lewis. Conrad published his first novel, The Innocent Villa, in 1948. It largely went unnoticed, but his second novel, Matador, sold 3 million copies. John Steinbeck chose Conrad's Matador as his favorite book of the year, and the novel has been translated into 28 languages.
Royalties from Matador provided Conrad with the capital to open El Matador nightclub in San Francisco in 1953. Herb Caen, noting that Matador was the publisher's suggested alternative to the original title Conrad had given his second novel, commented on Conrad naming his nightclub after his first best seller: "Who'd ever go eat at a restaurant called Day of Fear?"
In 1997 Conrad wrote Name Dropping: Tales From My San Francisco Nightclub, "a jaunty account" about the 10 years he ran El Matador.
In 1958, Conrad was gored almost fatally in a bullfight that was part of a charity event. After learning of the incident, Eva Gabor is said to have run into Noël Coward at Sardi's in New York and asked him, "Did you hear about poor Barnaby? He was terribly gored in Spain." Coward replied, "Oh, thank heavens. I thought you said he was bored."
Conrad started the Santa Barbara Writers Conference in 1973 at the Cate School, inviting well-known authors such as Eudora Welty, Gore Vidal, Joan Didion and Ross Macdonald. He and his wife Mary directed the literary gathering until Conrad sold the conference in 2004.
Conrad's charcoal portraits of Truman Capote and James Michener hang in the National Portrait Gallery in Washington, D.C.